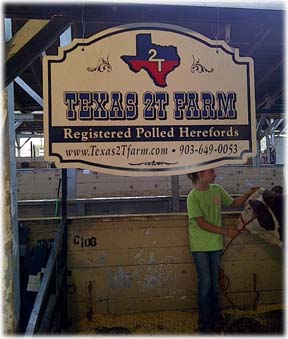 Chase Tinsley with his heifer T2T Purple Daisy. They won Champion at East Texas State Fair in Tyler in September.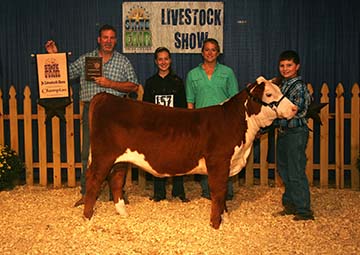 Chase Tinsley with T2T Daisy and calf. 2013 Houston and Ft Worth Junior cow/calf winners.

Hailee Elder owned T2T Dakota from February until end of November 2012 and won Grand and Supreme Champion at the Montgomery County Fair in Ida Arkansas.
CONGRATULATIONS HAILEE